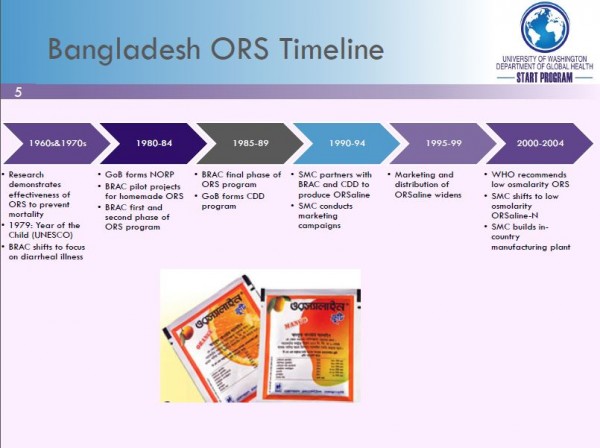 The Bill & Melinda Gates Foundation supports multiple strategies within its Global Health, Global Development and US Programs. The Enteric and Diarrheal Disease (EDD) strategic program team requested START to evaluate key barriers and factors instrumental in the success of scaling up oral rehydration solution and zinc (ORS + Zn) treatment for children with diarrhea in areas with poor uptake.
The EDD team engaged START to help gain an understanding of key elements of a scale-up strategy in 11 countries, and the impact of the scale-up program on ORS + Zn coverage. This assessment allowed the EDD team to:
Build support for its hypothesis of what makes scale-up successful
Provide an analysis of the value of this initiative
Improve design of current and proposed grants with an ORS + Zn scale-up component
START supported development of case studies for five countries (Bangladesh, Guyana, Jordan, Nepal, and Trinidad & Tobago) and also co-authored the high-level communication materials that summarized findings across case studies with the Enterics and Diarrheal Disease team.