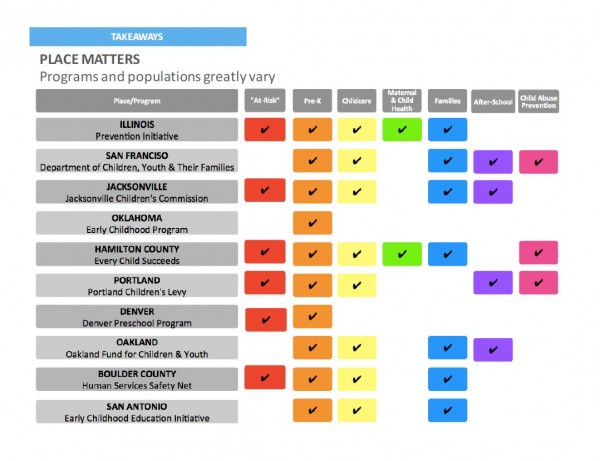 King County's ability to remain prosperous depends on everyone being able to reach his or her full potential. Toward that end, one of the smartest investments we can make is giving our children a strong start, from prenatal development through the course of their young lives. What happens in early childhood and adolescence shapes health and well-being throughout one's life.
Rather than continue to face escalating social and economic costs for addressing issues like incarceration, violence, diabetes, and mental illness, we can invest today to prevent many of those crises from occurring in the first place. A levy is expected to be brought before King County voters in the fall of 2015-called Best Starts for Kids. Based on the latest brain science, Best Starts for Kids seeks to invest in the critical developmental stages such as the first five years of life and youth as they journey to adulthood, as well as investing in communities to help reinforce a child's early progress.
In order to inform the final design of Best Starts for Kids, the Domestic START team was asked by King County to identify and understand factors contributing to the successful implementation of similar portfolio-type prevention investment initiatives throughout the U.S., including:
Other successful portfolio-type investments and factors that contributed to their success nation-wide;
Programs and services other initiatives are funding;
How other initiatives are described in statute;
Outcomes of other initiatives and measurements used for tracking outcomes;
The final deliverables for the project were an oral presentation to King County with a PowerPoint slide deck, appendices, and 2-page handout.