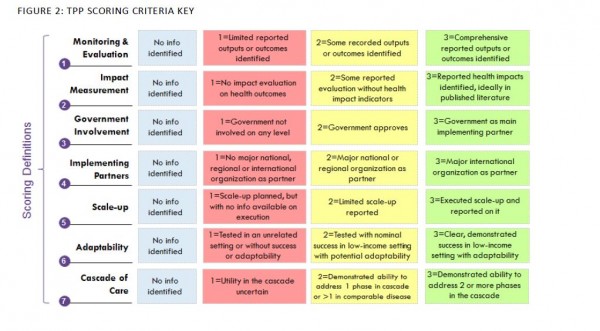 Mobile health (mHealth) tools utilize mobile devices, such as mobile phones or tablet computers, to enhance health services. These tools have the potential to strengthen activities and outcomes along the HIV cascade of prevention, care and treatment in resource-limited settings. Despite the fact that the mHealth landscape is very active there is little clarity on which approaches are scalable and have the capacity to positively impact health outcomes.
To improve their ability to identify and evaluate mHealth tools for scale-up the HIV Team at the Bill & Melinda Gates Foundation tasked the START team with two objectives:
Objective 1: Conduct a landscape analysis of mHealth projects and tools that have been used or have potential to be used in HIV care, prevention and treatment.
Objective 2: Rank projects in the inventory based on a target product profile (TPP) to identify potential candidates for scale-up.
The START team conducted a systematic search to identify mHealth tools pertinent to HIV and identified gaps in the quality of research for these projects; data on identified tools were compiled into an inventory. The team developed a TPP describing the desired functionality of an mHealth tool for low-resource settings, and an algorithm to score tools against the TPP. The TPP scoring algorithm was used to develop a ranked list of the identified mHealth tools.