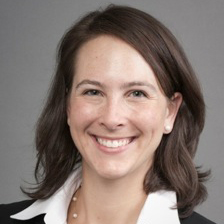 Catherine (Waszak) Mulcahy
MBA
Business Transformation, GitHub
Catherine works at GitHub, Business Transformation.
Before working for Microsoft, Catherine was responsible for ongoing account management of Limeade partner customers, focusing on partner collaboration, communication, training, release readiness and scalable processes. Before Limeade, Catherine worked at Point B Capital where she provided investment analyses and supported investor relations. While earning her MBA, she served as the William H. Gates Sr. Fellow in Innovation and Entrepreneurship at the Technology Alliance, where she fostered the entrepreneurial environment in Washington state and served as an advisor to early-stage companies. She also worked for Omeros Corporation, the Bill & Melinda Gates Foundation and Seattle's Children's Hospital Foundation.
Catherine earned her MBA from University of Washington's Foster School of Business and her B.A. in international studies from the University of Washington.