The START Center provides high-quality research and analytic support to public health organizations seeking to have an impact globally. The START Center is able to conduct a wide range of activities, including, but not limited to, problem scoping and definition, review and synthesis of existing data, data analytics, assisting with evidence-based strategic planning and prioritization, and publication of findings. The timeline below summarizes the START Center's project process.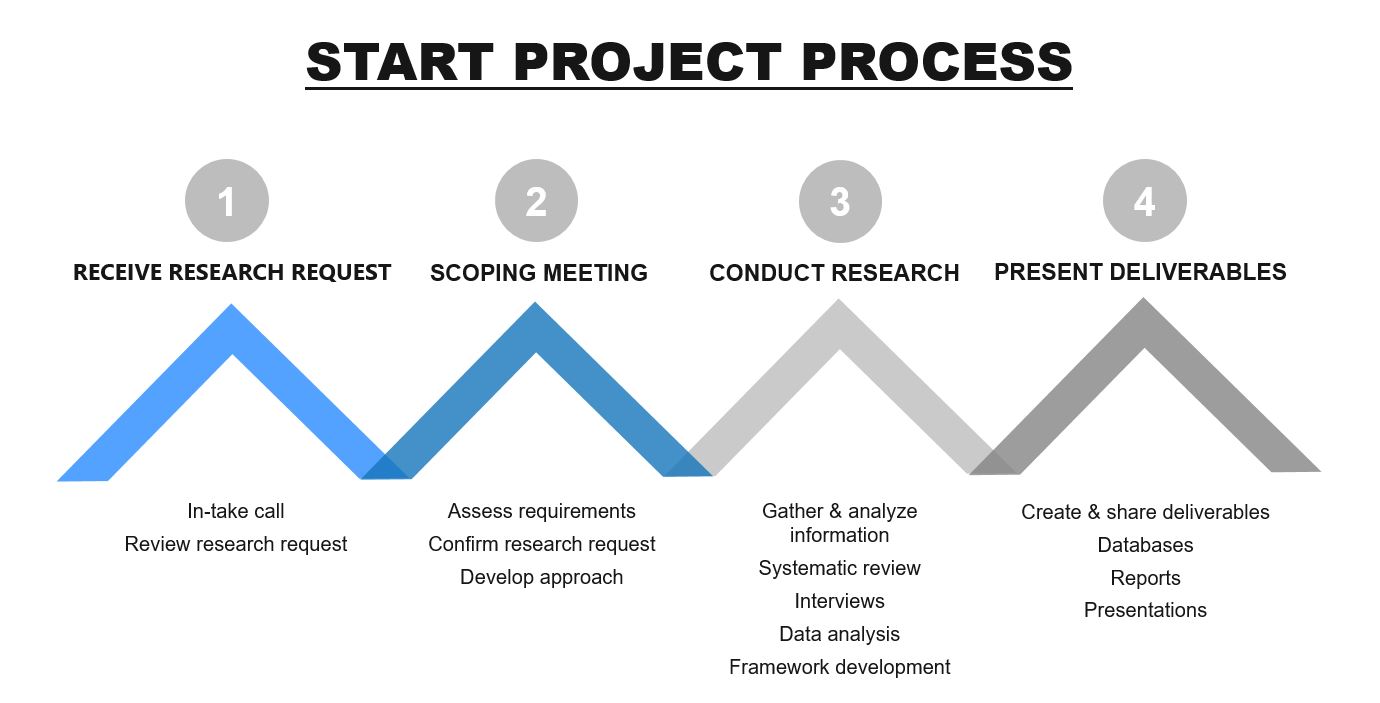 DEVELOPING THE SCOPE
Each project begins with developing a clear research scope START works with the client to clarify the research request and project timeline.
IDENTIFYING THE TEAM
The project team is assembled based on the research scope provided by the client. The typical project team includes one faculty lead and 2-3 research assistants, one of whom serves as the project manager.
FORMULATING THE WORK PLAN
The project team and the client meets to refine the research question(s), method(s), approach, timeline, audience, format of deliverables, preferred client communication methods, and check-in cadence. The project team then prepares and shares a proposed work plan, outlining the ideal frequency and mode of interactions.
CONDUCTING RESEARCH
The START project team works closely with the client to meet the requested research objectives. Clients are able to give feedback to the START team on work to-date and strategic direction to inform any adjustments needed to the work plan during regularly scheduled check-ins.
PRESENTING FINDINGS
Through this iterative process the team concludes the project by presenting findings and deliverables at an in-person presentation.