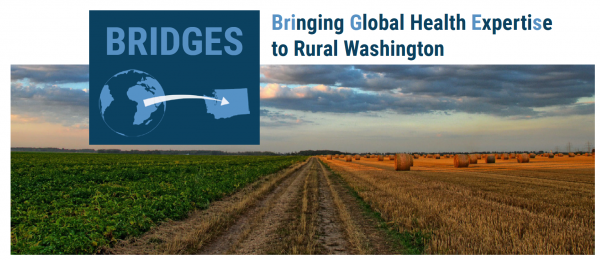 Global to Local (G2L) develops programs and interventions to improve health, lower the cost of care, and empower under-served communities across the country. They believe that community-led health and equity strategies from around the world can be adapted to meet local needs and support under-served communities in the United States. For the BRIDGES Project, G2L has engaged with the State of Washington to work with rural communities in identifying and prioritizing health issues and to recommend and implement global health sourced or global health-informed solutions. G2L contracted the START Center to support identification of relevant, evidenced global health programs.
The RA conducted a literature review around the community-identified topics of substance abuse, health care access, and health care delivery. She also interviewed 5 subject matter experts from relevant areas of global and US health at the University of Washington. As the research supported ongoing activities by G2L, Google Drive was use to allow real-time sharing of literature review findings, identification of exemplar programs, and interview notes. Throughout the project, the START team worked closely with G2L to evaluate direction and scope, and broadened the research to include implementation science and other topics that were described by the communities, identified by subject matter experts, or identified as promising through the literature review. The intent of this was that the research serve not only the immediate needs of the project, but future and broader projects for the communities and for G2L.
The team delivered a final version of the literature review, interview transcripts, and table of exemplars, and a list of professional and organizational contacts for future research or engagement by G2L.