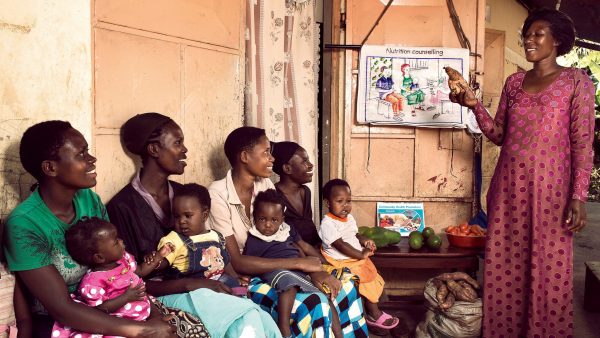 Like other countries, the Nigerian population predominantly relies on healthcare providers (HCPs) as trusted voices on health-related issues including vaccinations. It follows that the low uptake of the COVID-19 vaccine among HCPs has spilled over to the public resulting in widespread COVID-19 vaccine hesitancy in the country. In addition, routine healthcare services have been adversely impacted due to HCPs' concerns around exposure to the virus which makes vaccine hesitancy amongst HCPs a critical issue that must be managed quickly and effectively.
The first phase of this work highlighted key findings from interviews with Nigerian healthcare providers and key stakeholders in the Nigerian healthcare provider community who are involved in the COVID-19 vaccination efforts or are knowledgeable about the concept of vaccine hesitancy in the Nigerian context. Additionally, it included insights from existing literature on vaccine hesitancy, discussions on the drivers of COVID-19 vaccine hesitancy among Nigerian HCPs within the framework of the 5C vaccine hesitancy model. It also outlined possible intervention strategies that can inform a social media campaign or other subsequent efforts by the foundation's Global Delivery team to reduce COVID-19 vaccine hesitancy among Nigerian HCPs. The findings of this study were intended to feed into a social media campaign to reduce COVID-19 vaccine hesitancy among Nigerian HCPs.
In phase two of this project, the START team was asked to get in-depth information on different types of Nigerian HCPs, to understand their experience and perception of the COVID-19 pandemic, as well as their perceptions of the government's response to the pandemic. The team was also asked to generate evidence that will help identify the people who are considered trusted voices among HCPs and what sorts of messaging might be most effective in framing messages to reduce vaccine hesitancy among HCPs.
The team conducted interviews with key informants in the field of immunization in Nigeria, a Facebook survey of Nigerian HCPs, and reviewed both published and grey literature for evidence around the most optimal interventions for Nigeria.
The team's primary audience was the Global Delivery Program at the foundation, with Sohail Agha leading the project as Project Officer. Other stakeholders who widely used our work included M$C Saatchi and Upswell.